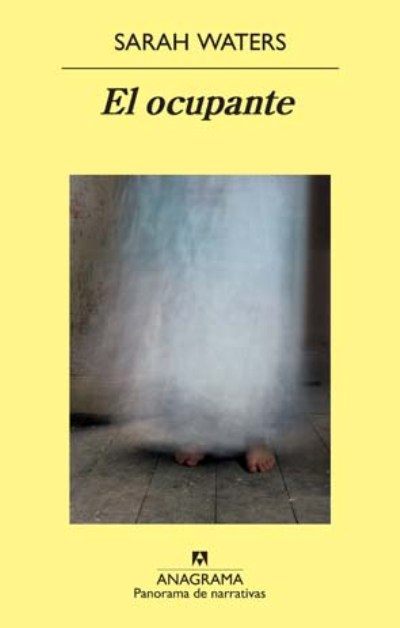 Sarah Waters - El ocupante
[DOC | Español | 1.48 MB]
Un polvoriento día de verano llaman al doctor Faraday a Hundreds Hall, la mansión de los Ayres, en el desolado centro de una Inglaterra de posguerra que está cambiando aceleradamente. Faraday ya había estado allí cuando era un niño y su madre era una de las criadas de la casa. Se había colado como un pequeño fantasma en las regias habitaciones y, fascinado por tanta belleza, había roto una moldura de los artesonados de un corredor y se la había llevado. Ahora, gracias a los sacrificios de sus padres, es médico, aunque con una posición social no muy cómoda en el rígido sistema de clases inglés, y piensa que esta visita es un golpe de suerte.
Pero Hundreds Hall, como sus dueños, ya no es más que la sombra de sí misma. Las tapicerías cuelgan en jirones, la carcoma se ceba en el interior de la casa y las malas hierbas arrasan los jardines. La señora Ayres aún es una señora elegante, que mantiene como puede su dignidad, aunque viva entre paredes desconchadas, sillones desvencijados y alfombras raídas. Roderick, su hijo, ha vuelto de la guerra cojo, lleno de dolores y cicatrices, enfermo de los nervios. Se ocupa como puede, y puede mal, de la casa y de la hacienda y va vendiendo las tierras y la familia se va comiendo el capital. Su hermana Caroline, algo mayor que él pero aún en la veintena, independiente, excéntrica, masculina y no desprovista de encanto, ha tenido que volver a Hundreds Hall para ayudarlo.
Pero los Ayres no han llamado al doctor Faraday para que se ocupe de ellos, sino de Betty, la joven criada de catorce años, que quizás solo está enferma de miedo, aterrorizada por aquello que percibe en la casa. Porque siempre son los niños y los animales los primeros en advertir lo siniestro. Aunque nadie la cree, en Hundreds Hall se oyen ruidos inexplicables, se ven sombras fugaces y marcas de fuego en las paredes y las cosas más familiares pueden volverse atrozmente perversas... «El ocupante transcurre en esa deslizante frontera entre lo sobrenatural y lo psicopatológico y combina lo espeluznante con una aguda observación social. Una novela apasionante, perturbadora, infinitamente entretenida.» (Hilary Mantel, The Guardian). «Exquisitamente siniestra, habitada por los espíritus de Henry James y Edgard Allan Poe...
Los gruñidos y crujidos sobrenaturales que resuenan en la novela van acompañados por malignas cepas de resentimiento social y represión sexual que infectan cualquier explicación racional. El resultado es una historia de fantasmas tan inteligente como elegante.» (Ron Charles, The Washington Post). «Evoca La caída de la casa Usher, pero también a Henry James. Imaginad a un Henry James en el que Poe hubiera destilado su famoso veneno y os haréis una idea exacta de la obra maestra de Sarah Waters.» (VSD). «Si Sarah Waters finge ser gótica y multiplica los guiños a Daphne Du Maurier o a las hermanas Brontë no es tanto para desempolvar la tradición de las letras británicas como para reestablecerla en el gusto de hoy.» (Augustin Trapenard, Le Magazine Littéraire). «El mejor libro que he leído este año.» (Stephen King).
DESCARGAR